We specialize in custom C/S and rear sprockets for just about any bike. If your looking to change your the gearing but cant find what your looking for, we can help. 7th Gear can convert your 530 or 630 chain to a 525 or 520, add a custom patterned rear sprocket in steel or anodized aluminum to complete the look. We can also provide off-set C/S and rear sprockets to align your chain after a wider rear wheel has been added to your bike.
We can also do HD rear pulleys and early big-twin and Sporty drum brake sprockets.
All our sprockets are CNC machined in one operation that cuts the teeth, bolt holes and hub diameter before it's removed from the machine to ensure concentricity of these base features. Secondary machining for aluminum units are indexed and are non crucial to the base features. Steel units are completed on one operation. Aluminum units are all machined from 7075-T6 and steel rears are 1045. All C/S units are 4045 steel only.
Here is just a small sample of what we can do.
Kz400 'Cross, #530 chain (2 in stock one red, one black);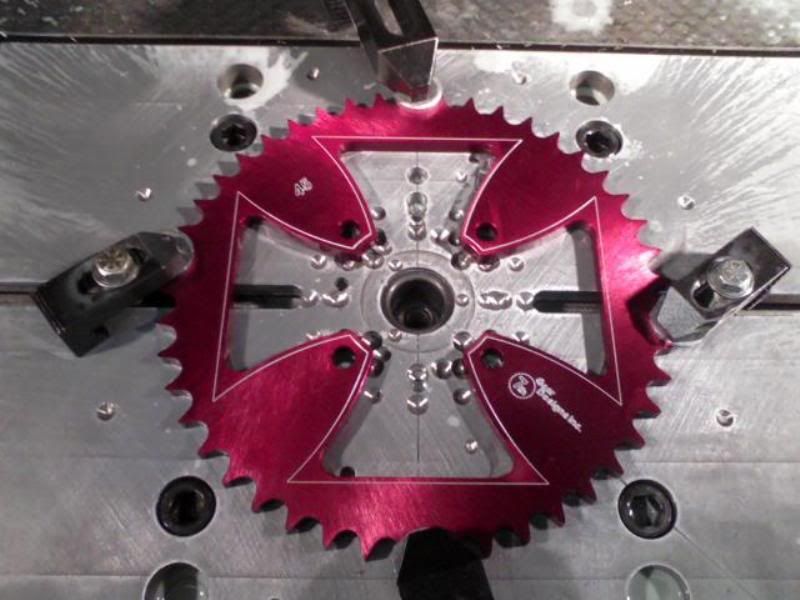 GSXf750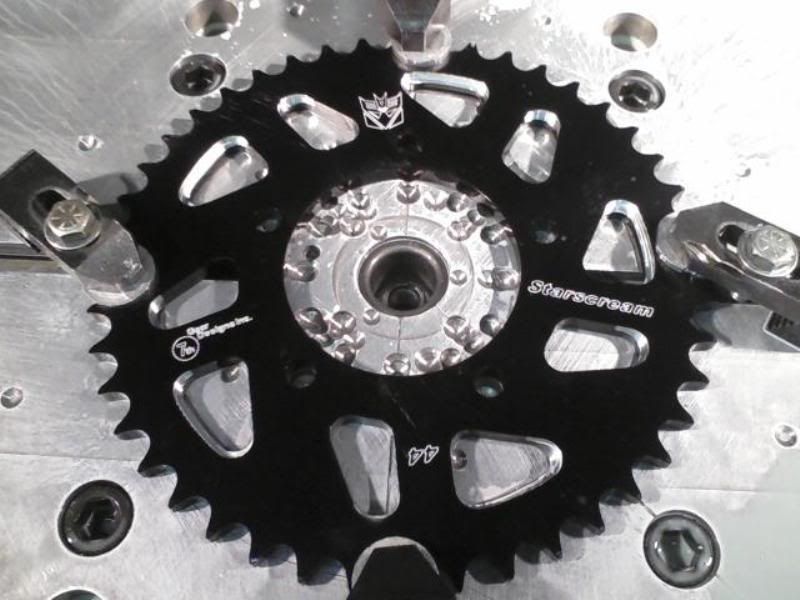 A special sprocket for the wifes SV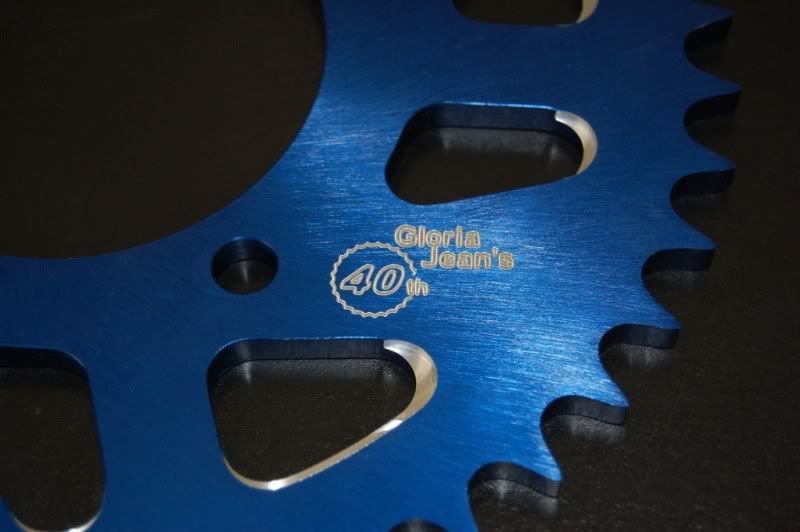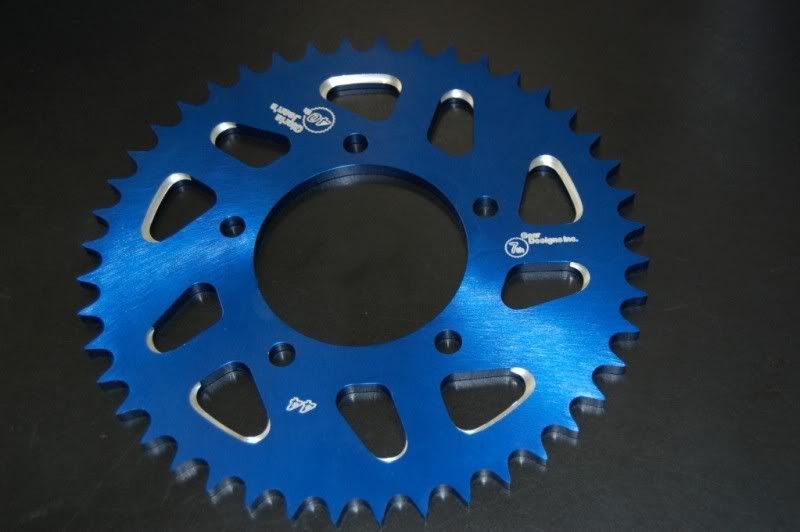 Custom off-set rear sprocket;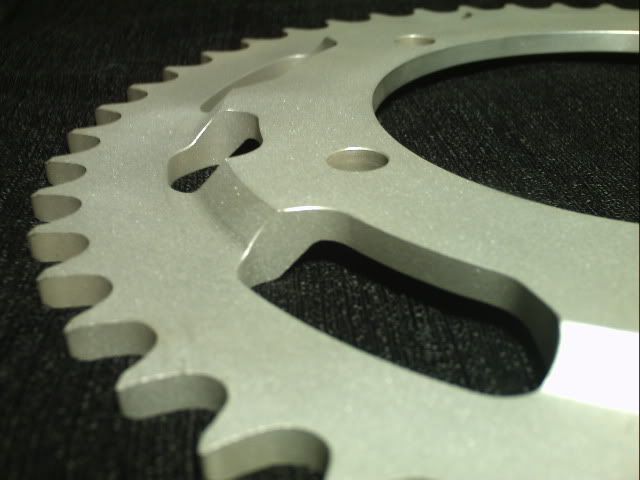 Custom one-piece off-set C/S sprocket, these are machined from one piece of steel, not cut and welded like others are.
Wanna go trick? How about a double row 520?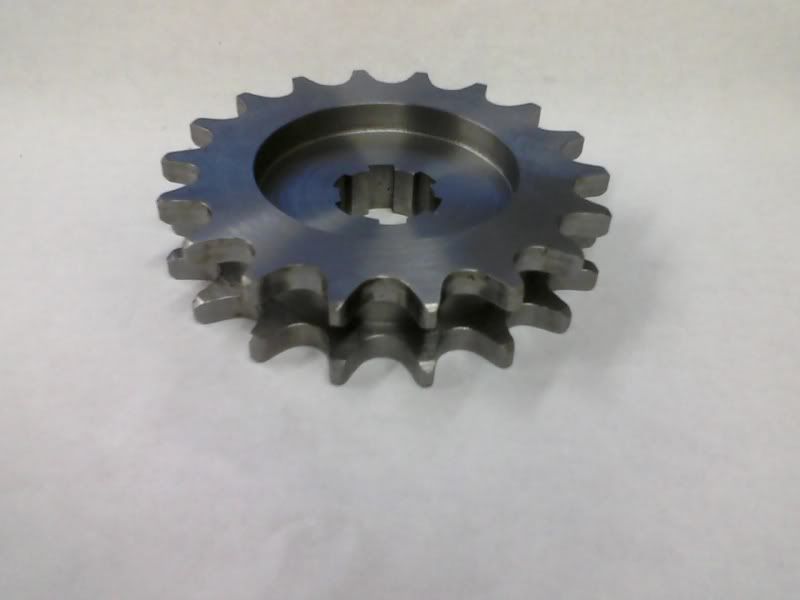 We also have
electronic ignition kits
for all the KZ, GPz series machines as well as units for American and British machines. The kits are also available for all metric twins (except on-head ignitions at this time, but coming in November '13!) and inline 4's.

Pre-programmed System Features;
- Optically triggered system, no Hall effect sensors to fail.
- NO need for the mechanical weight set.
- Draws only a few milli-volts unlike other systems.
- NO remote box to mount. Controller fits under stock cover.
- Comes standard with 2 pre-programmed ignition curves, switchable on-the-fly.
- Controller monitors engine speed and 7 other calculations 90 times a rotation to provide accurate engine timing across the RPM range
- 1:1 tach output
- Automatic coil shut off protects coils from burning up.
- Uses standard automotive 8mm resistor core spark plug wires.

- Optional fully user programmable unit allows;
- Multi-spark operation with up to three separate sparks which can be individually timed.
- Coil saturation (dwell) can be set to different values at different engine RPM's
- Can be programmed with standard Windows PC with optional ECP (Program Link Cable)
- Free programming software.
- The Rev. limit value can be programmed independently from the rest of the curve
- Tachometer output can be adjusted to work on almost any tachometer regardless of cylinder number
- The number of engine starts is recorded
- Sensor input allows for two separate timing maps
- The number of times an engine exceeds a maximum user determined RPM is recorded
This ignition has been successfully used with the MicroSquirt product with excellent results. Technical info available on request.
The kit come as a complete upgrade, replacing the coil and plug wires as well.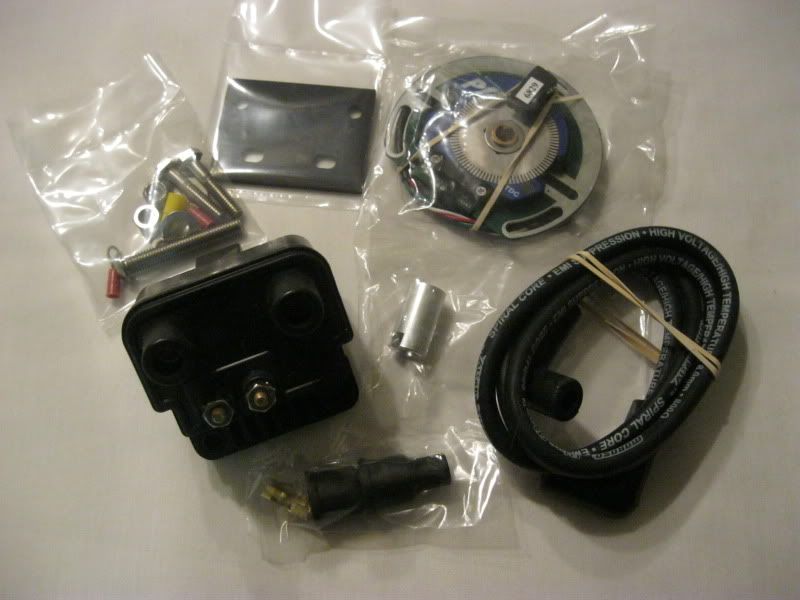 7th gear also specializes in custom parts like;
Steering stem conversions, no trial and error, stems made to order. We can do all the stem swapping work in house.
'00 ZX7r to '85 GPZ;
So if you need something special, something custom let us know.
Shoot us an email for pricing and availability.
Jim Alfaro
7th Gear Designs
seventhgeardesigns@verizon.net
http://www.7thgeardesigns.com